After several years of research, we have managed to design our best formula for the treatment of shrimp tail. It is based on a mixture of top quality phosphates, adjusted to obtain the best performance in terms of texturizers and moisture retainers for the crustaceans.
Optimum moisture retention.
Reduced loss during cooking and defrosting
Superior organoleptic quality.
Sometimes we have to sacrifice numbers to increase the quality of our treated products, but with the new q-30 plus the numbers are very good, with excellent taste, texture and colour.
Where does our product intervene in the treatment?
The q-30 plus can be used for Bin immersion treatments and Tumbler treatments. Below are the steps to follow for its correct application: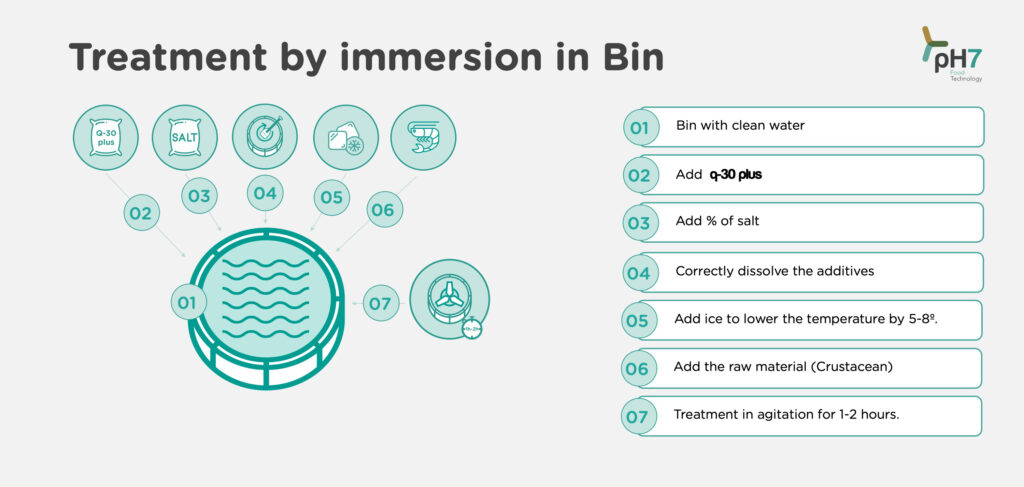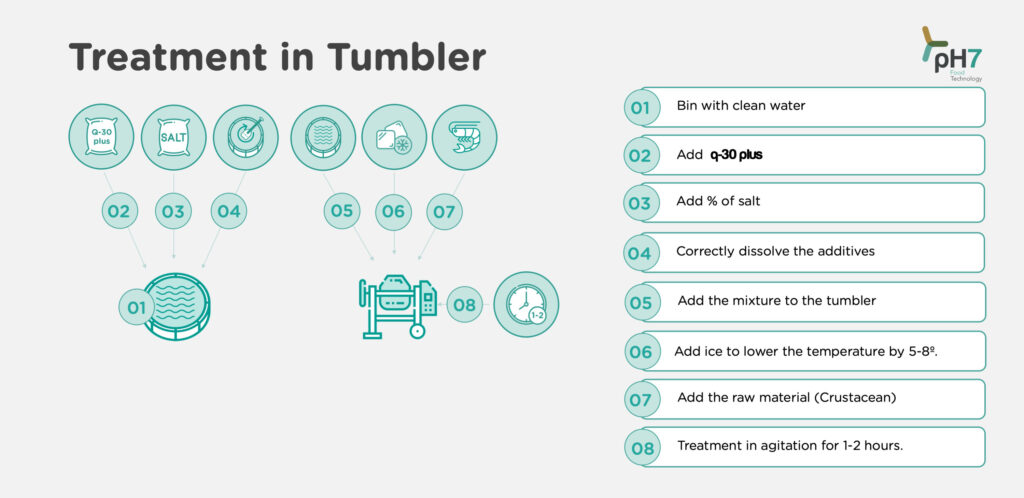 Many quality departments of large companies that are strong in the sector have been surprised by the post-treatment results with the q-30 plus, replacing their usual treatments with this new PH7 FOOD TECHNOLOGY reference. Contact us and we will send you a sample.