After its first successful debut at Fira de Barcelona's Gran Vía venue, the 29th edition of the global event will take place on 25, 26 and 27 of April 2023
In April 2022, the event brought together 26,703 attendees, 1,556 exhibiting companies from 77 countries occupying 39,847m2 of sold exhibit space and had an estimated economic impact of up to 100 million euros for the Catalan capital
2023 is already tracking ahead of last year's edition with more than 45,000m2 of exhibit space sold to date
We are very excited to attend one more year as exhibitors at the Seafood Expo Global. Our booth is 2G501-4, located in the Prodeca space. It will be a good opportunity to meet again and present you our solutions for fish additives and pre-cooked products that can improve your production and enhance the quality, appearance and texture of your products.
Seafood Expo Global/Seafood Processing Global will feature an expansive exhibit hall highlighting all types of seafood products as well as processing equipment and services from suppliers from around the globe. In addition, the 29th edition will expand the offer of its conference program as a platform to discuss new challenges, opportunities and solutions in the sector at a global level. The program will include more than 20 informative sessions by industry experts. This year, video recordings of the sessions are included in the Conference registration.
You will find us at booth 2G501-4 at the following times:
Tuesday, April 25th 10:00h – 18:00h
Wednesday, April 26th 10:00h – 18:00h
Thursday, April 27 10:00h – 17:00h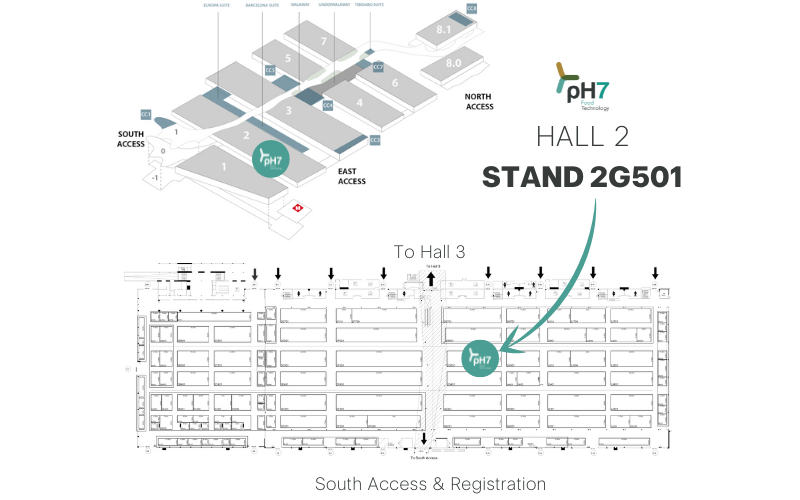 Get your invitation by contacting us.